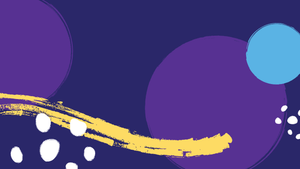 I LOVE YOU MORE
THIS IS THE BOOK THAT STARTED IT ALL. EXPERIENCE THE NEW YORK TIMES BESTSELLER THAT HAS HELPED SPARK THE CONVERSATION OF LOVE AROUND THE WORLD!
I love you mightier than the mightiest wind ever blew,
I love you fuller than the fullest moon you ever knew.
I love you brighter than the brightest star ever shone.
I love you more, so much more than you've ever known.
Were you ever told, "You know I love you?" Or have you ever felt that you did not tell someone you loved them enough? I Love You More, a timeless gift you will share again and again.
Too often love is assumed and not spoken. Love should be seen, heard, felt, sensed, shown, expressed, talked about—and more! Reading I Love You More will become a game, a conversation of love, that people, especially parents and children, can share for years.
This cleverly conceived flip story, which begins from either side and reads to the middle, will show you what love looks like from both a child and a parent's perspective. Like love, it never ends! With a simple, touching story, rhyme and rhythm, and vibrant child-like illustrations, this book will be treasured by anyone who has ever said 'I love you' and heard the best response in the world: 'I LOVE YOU MORE!'
A Little Bit of The I Love You More Story
In November of 1997, I found myself praying for my sister and nephew, when the idea for this book flooded my mind and heart. For over a year I talked about the idea--it was something I knew I had to do but I had no idea how! I finally wrote the story--with the help of my first two editors. My mom, a kindergarten teacher for 38+ years said the book needed to rhyme, my sister suggested the flip format. Finally written, I set out to find an illustrator. I showed it to a friend, Karen Keelser, who said, "I may not be a famous artist but I know what love looks like to a 5 year old." Together we sat down with a bag of pastel chalks Karen had bought at a yard sale for fifty cents, and she drew the perfect pictures for I Love You More. That's how we got the nickname Hippie and The Bald Chick. We got a handful of "NOs" from agents and publishers, so with $10,000+ from my mom we started our own company, I Shine Inc and self published our book. We ordered 3000 copies to start. We sold out of those copies in less than three months and ordered another 10,000. Eventually we sold almost 180,000 copies self published. In 2007, we teamed up with Sourcebooks. They helped land us on the New York Times Bestsellers list for three weeks. We've now sold over 800,000 copies and counting! ILYM is now in a board book format, padded board book, available on the NOOK, iPad and Sourcebooks own Put Me In the Story line. It's also been translated into Korean, Hebrew, Italian, Spanish (available in the US), Chinese and Vietnamese. The conversation of love continues to expand...
Lot's of People Love I Love You More
Praise and Honors for I Love You More:
New York Times Bestseller!
Winter 2007–2008 Children's Book Sense Picks list!
iParenting Media Awards 2007 Greatest Product!
"I can just see an adult and a kid giggling away, flipping the book over and taking turns reading to get to the middle and a big fat hug…Sweet, simple examples that a little one with a big heart will understand."
—Alyne Ellis, AARP Radio Network
"A great flip-story book with an appealing message! The colorful pictures are simple but elegant, and the large font is appealing to kids. Parents will enjoy the book's sentiments, and teachers will find it useful in the classroom. A must-have for the holidays, and a great way to say 'I love you!'"—Diane Van Tassell, Bay Books, San Ramon, CA
"A gorgeous and touching combination of heartfelt message, rhyme and rhythm, with childlike illustrations. Its cleverly conceived flip story, which ends in the middle and starts from either side, will show you what love looks like from both a parent and a child's perspective."—Dann Gershon, The Sarasota Herald-Tribune
"There are many, many books that feature a mother telling her child how much she loves him or her. That's what happens here, too. But after reading about how much a mother loves her son, children can flip the book over and be treated to the boy addressing the same topic…the boy's observations have a sweet kidlike quality ('I love you longer than the longest lollipop ever lasted'), and the artwork has the look of a child's own brightly colored drawing, with figures slightly out-of-proportion, eyes wide, mouths a slash of a line. Cheeriness is the overarching feeling from the art, as both mother and child stretch to explain how much the other is loved."—Ilene Cooper, Booklist
"The day we received I Love You More my wife read it over the phone to our youngest child. The conversation of love it sparked was magical."—Jack Canfield, co-author of Chicken Soup for the Kid's Soul
"In my entire life I've never read a children's book that has touched me so deeply. I Love You More is simply, elegant and moving. It's impossible for anyone to read this book without their hearts opening with tears of gratitude and love."—Dr. John F. Demartini, author of Count Your Blessings, featured in the movie phenomenon The Secret
"I love this book because it deals with the most powerful thing in the world…love".           —Mark Victor Hansen, co-author of the Chicken Soup for the Soul series
"I Love You More shines as a pure expression of the heart. I wish everyone could ready this book and live its glowing message."—Alan Cohen, author of A Deep Breath of Life
"I Love You More has, for the last three years, consistently been our best-selling children's book in the store. Frequently it's been our #1 bestseller overall!"
—Donna Codd, owner Earthsong Books, Del Mar, CA
"We cannot keep I Love You More in stock! I read it, fell in love with it, gave it a try and have been selling it ever since."—Valinda Martin, owner, Art for the Soul, Laguna Beach, CA
"I Love You More is not just for children. Put it by your register and watch it fly out of your store!"—Barbara Mango, gift shop manager, Boca Raton Museum of Art, Boca Raton, FL
"524 sold in 120 days—enough said. And we don't even sell books!"—Don Gronenberg, owner, Seldom Seen Gallery, Ft. Lauderdale, FL