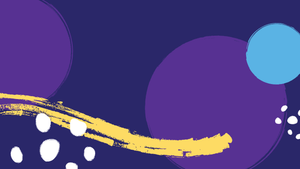 In this video I share a little bit about myself, my books and how listening to my inner voice helped navigate my path from bullied child, to South Beach bartender to bestseller to Ambassador of Love!
"Laura, I admire what you have done and are doing. Good Luck" ~ Warren Buffet 
After seeing Mr Buffet say that LOVE is the greatest gift we can give our children, I sent him my first two books. He sent me a lovely letter, sharing he had a bout with Alopecia when his father passed. My big take-away from our correspondence -- he replies to every letter he receives and promptly! 
This is one of my favorite press highlights, as this paper didn't have a separate children's bestsellers list. In The Patriot Ledger (South Shore of Boston), I Love You More was listed at #6 and the only children's book on the list, along with authors Dan Brown, Mitch Albom and others! I had presented at a few local schools, after which parents and teachers headed out to the local stores to purchase copies.
 Media requests can be made to assist @ lauraduksta.com 
It was a big thrill to be on the New York Times Bestsellers List. I Love You More reached #10 twice and made it's way to #7 so far! We're still generating the conversation of love around the world.... stay tuned!
Virtual Press Kit for Laura Duksta — COMING SOON!
 Praise for I Love You More
 "I love this book because it deals with the most powerful thing in the world... love."
— Mark Victor Hansen, Co-Creator, #1 New York Times bestselling series Chicken Soup for the Soul
"The day that we received this book my wife read it over the phone to our youngest child. The conversation of love that it sparked was magical."
— Jack Canfield, Co-author, Chicken Soup for the Kid's Soul, Featured in "The Secret"
"This book offers a Spiritual Solution to any and all problems that might arise for a child."
— Dr. Wayne W. Dyer, Bestselling author and international speaker
"In my entire life I've never read a children's book that has touched me so deeply. I Love You More is simple, elegant and moving. It's impossible for anyone to read this book without their hearts opening with tears of gratitude and love."
— Dr. John F. Demartini, Bestselling author of Count Your Blessings, Featured in "The Secret"
"I Love You More shines as a pure expression of the heart. I wish everyone could read this book and live its glowing message!"
— Alan Cohen, Bestselling author of A Deep Breath of Life
Praise for I'll Hug You More
"Excellent concept and I enjoy flipping the book over 180 degrees at the halfway point. Really shows how much time a parent spends with and looks after their child. Colorful pictures with cute animals representing human day to day parental love. It may take a very long time for the children to see this perspective though ;)" -Rob
"My daughter loves this book. Brings it to me constantly to read before nap and bedtimes." - Elizabeth T.
Praise for You Are a Gift to the World
"This book is as much for parents, grandparents and teachers as it is for the children they'll share it with. What a beautiful reminder of the opportunities we are given every moment to Love for No Reason."
— Marci Shimoff, New York Times bestselling author of Love for No Reason, Happy for No Reason, and Chicken Soup for the Woman's Soul
"Brilliant! This wonderful book is filled with lessons that should be shared with all of the world's children... both young and old. A great reminder of how much we already have to be grateful for."
— Barry Gottlieb, author of Everyday is a Gift, www.TGIT.org
"I Love You More has become a family favorite. Now with her second book, You Are a Gift to the World, Laura is helping to expand the conversation of love. Her message is a gift to our children, our families and our planet."
—Lyss Stern, founder of Divalysscious Moms, www.divamoms.com
"Laura Duksta has done it again! You Are a Gift to the World is a beautiful progression from her New York Times bestseller I Love You More"
— Peggy McColl, New York Times bestselling author of Your Destiny Switch 
"Laura Duksta is a gift to the world and so is this book. Parents and children alike will delight in flipping the book over and over, sharing the love in You are A Gift to The World. I love this book."
— Debbie Milam, author of I Love Being Me and founder of www.bestyoucanbe.org
 "Laura writes for the children of OUR world from a deep place. It is as if she has found a direct line to the powers up above to speak through her, to reach out to the children and teach our world of LOVE and ONENESS."
— Pamela Hart, mom and founder of www.PlantTrees4Life.com
Laura's not the only champion for the power of love. Warren Buffet recently said in an interview with Yahoo! News:
"There is no power on earth like unconditional love. And I think that if you offered that to your child, I mean, you're 90 percent of the way home...And I would say that every parent out there that can extend that to their child at an early age, it's going to make for a better human being."
In a lovely letter to Laura Duksta, Warren Buffet said:
"Laura, I admire what you have done and are doing. Good Luck"
Learn about Laura's school programs. See what teachers and students have to say:
Contact Laura for school visits, interviews, inspirational talks, book signings and MORE!