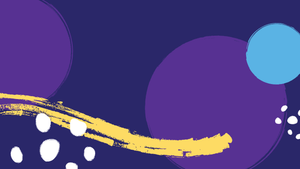 Teacher & Parent Resources
Teacher & Parent Resources
Teacher & Parent Resources
---
This area will over time have various resources I've used as an author, as well as ideas for parents and teachers based around my school program. Check back soon for updates!
Great Article from Katrina Schwartz at Mindshift on Social Emotional Learning Opportunities in Elementary and High Schools: SEL Article
The Children's Movement is an organization based in South Florida, but is a great resource for parents and teachers everywhere: The Children's Movement
School Readiness...The first 1000 days of a child's life are KEY Article by Mary Beth Nierengarten, MA in Contemporary Pediatrics
Read Aloud ...15 Minutes Every Day. Every Parent. Every Child. This is one of the greatest and most essential activities that parents can take responsibility for. It's too bad it isn't as needy as changing a diaper, because it is as important!! I'm thrilled to partner with this awesome organization. Read Aloud
I love the teaching and wisdom of Dr Shefali on Conscious Parenting and The Awakened Family --check out her books, TED Talks and website Dr Shefali Website
Laura is part of The Wise Mind Project, a mindfulness initiative helping to reimagine middle schools, in Broward County Florida and beyond. Please visit
www.wisemindproject.org
to find short videos that speak to mindfulness, resilience, inner wisdom, bullying and more. As well as information on bringing our program to your school.
You Are a Gift to the World/The World is a Gift to You -- this book is often requested in schools, but not currently available. If you would like a powerpoint version to share with your students please send an email to
team@lauraduksta.com
.
I am a big fan of Dr Shefali's work on Conscious Parenting 
www.DrShefali.com
.
Lesson Plans and Activity Sheets coming soon! Teachers and Media Specialists -- I'd love to hear how you're using my books in the classrooms!