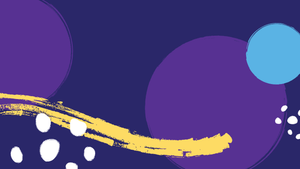 Autographed Copies
With a special message for your loved ones
I have met many of you at school visits, art festivals and bookstores. I'm honored that signed copies of I Love You More have become treasured keepsakes, and families are now having copies signed for the next generation!

SCHOOL VISIT ORDERS: Please be sure if I'm visiting your school to use the discount code you've been given which will remove the shipping at checkout. This way I will know where they are going and will bring them along day of to your school for distribution! You will have one week after my visit to order and those books will be mailed or dropped at the school. Please be sure to include your child's full name, teacher, and grade, then what child/children's name/s you'd like the book signed for.  *Or your school may have a special order page - please use that if one has been provided.

You can order signed copies of I Love You More (ILYM), I'll Hug You More (IHYM) and Te Quiero Mas (TQM). When ordering, there will be a place where you can send a note to the seller; here enter the names of who you would like the books signed for, and if you'd like to be included in the message, what the recipient calls you, i.e. Nana and Grandpa, Mommy, etc. Don't worry if you have an issue, you'll always be able to send an email after you order. I write a special message, include you right into it if you like, and then sign my name. We can also mail it directly to the recipient, with a special gift card and envelope! If there's any confusion with your names and order, I'll send you an email to straighten it out before I sign them. I find ordering works better from a laptop than your phone.

Signed books make great gifts for baby showers, birthdays, teacher appreciation, Valentine's Day, Mother's Day, Father's Day, Earth Day...well, you get the idea! It's always a good day for LOVE, HUGS & BOOKS!!

You Are a Gift to the World is temporarily out of print -- sign up for our newsletter to receive a free digital copy, or order one with your child's name in the book at Put Me In the Story. We have some big news with this book -- it looks like it's coming back - stay tuned!