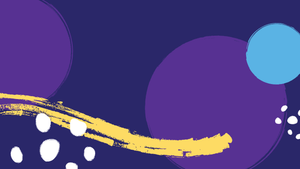 Aspiring Children's Authors
In November of 1997 I had the idea for I Love You More. I was a bartender in South Beach, Miami at the time and had NO IDEA of how to transition from serving drinks to being an author! I remember what that felt like, and some of the many steps I took, to finally go from bartender, to self-publishing Hall-of-Fame, to New York Times bestselling author. We've sold over 800,000 copies of I Love You More in the US and our book is now available in Korean, Italian, Hebrew, Chinese, Vietnamese, as well as being available in the US and abroad in Spanish.
I love sharing my journey and periodically lead a global tele-class called The Children's Author Academy. There isn't one scheduled at this this time, but you can sign up for my newsletter if you'd like to be notified of the next one. In this class I share my experience, what worked, what didn't, resources, my experience going from self-published to signing with an agent, finding a publisher and MORE!
I've found that every author's experience is unique and that there's no simple formula to follow to guarantee success. I believe my information works best for people who have an idea that they somehow just know they need to make happen. That's how I felt, and I now realize that belief in your idea, is a key part of the equation!
You will find some resources here and, when time permits, I do offer phone and lunch consults. I love sharing my experience with the intention of inspiring you to create your own bestseller! To book a consult visit the CONTACT page. 
Here's to a Bright, Blessed and Bestselling 2021!
Lunch with Laura
Or when that won't work, a phone consult. I love sharing what I've learned with aspiring authors. I believe if I can go from bartender to bestseller, I can help other people along the way as well. I took courses, read books, learned the rules, broke the rules--some of what I did worked, other things failed.
I'm happy to consult with you on your project, no matter where you are in the process, either over lunch or over the phone. These appointments are $100 to $150 an hour. The extra $50 includes sending your transcript to me prior to the call for my thoughts! I am not an editor, though my mom who was a beloved kindergarten teacher for 38+ years also reads it over, and I have a good ear and sense for rhyme, rhythm and connection.
When you sign up for an hour, you'll receive two complimentary transcripts that are filled with great tips, resources and information. I suggest you read through these transcripts prior to our call, as you'll find many of your questions answered and new questions will arise.
To book an appointment send an email to: laura at Laura Duksta . com
I look forward to helping you create your own bestseller! Write On!!