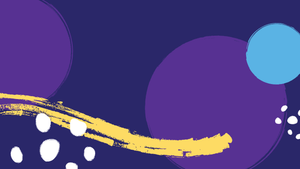 "Empowering YOU to Shine!"
Embracing Our Challenges, Living Our Best and Brightest Lives
Book Laura to Present: On-Line or In person for your
School, Conference, Charitable Organization, Church 
I am fully alive when I am out in the world, connecting with my brothers and sisters, sharing the message of my books, and tremendous life lessons I'm still going and growing through! My path hasn't only been one less travelled...I've tripped, stumbled, skipped, reversed, crawled, drowned, and occasionally walked and glided through what feels like lifetimes of lessons crammed into one session! It's all been part of my path as an Ambassador of Love. How many of you can relate to the long and winding road?!
I knew from the age that I was meant to travel the world and share the message of love. It's as if God/The Universe/Life said, "Oh, you want to play a big game? Great, let me set you up for that!" And then, like a giant sling shot, began pulling back, pulling back, further back, for the release...to rise, shine and SOAR! My signature talk "Empowering YOU to Shine!" shares through the power of story how everything in our life serves. As we discover and step into our life's purpose, we realize that by design we are stars, meant to share and shine our own unique gifts and talents with the world. I help people see that by acknowledging and embracing, versus denying and resisting, that because of, versus in spite of, our challenges and what we've grown through, it's there we find the connection and power to tune into the light that dwells inherently inside of us, empowering us to live our best and brightest lives! 
My talks inspire people of all ages. I've learned to communicate a similar message to audiences from ages 3 to 103!  If Wayne Dyer, Oprah, Dr Seuss and Mother Goose collided, I might rise from the ashes! If you've watched Wayne Dyer on PBS you'll have a sense of what one of my talks feels like. While he hangs in the other room, let me serve and inspire you. Dr Dyer's Wisdom of the Ages program was the first I tuned into -- in it he shared a quote from a John Yeats poem Ode to a Grecian Urn. There is a line from that poem that speaks to my heart -- In truth there is beauty, in beauty there is truth and that is all ye need to know. Let me help you discover your truth, so the beauty of your life, love and heart can SHINE!
I speak to schools, organizations, woman's & educator's conference, writer's group, charity fundraisers, meetings, churches/spiritual centers, etc -- in person or virtually! We could all use a healthy dose of love and  inspiration! 
For booking inquiries and further information CONTACT us here or send an email to: Laura@LauraDuksta.com
 Choose this alternate talk or one crafted to your needs... 
We Make It All Up Anyway, Might As Well Make It Up Good!
Inspired by her love of country music and a good story, Laura shares how life really is what we make it. She'll show you how she believes we are, consciously or unconsciously, co-creating our own lives. Are you writing a sad, who done me wrong country song, an epic anthem, romantic comedy, tragedy or adventure series? Laura shares a way to experience love in situations that have stopped you, allowing you to be empowered by those same circumstances. She'll have you shining, and on your way to co-creating the life of your dreams, through your power, word and actions!