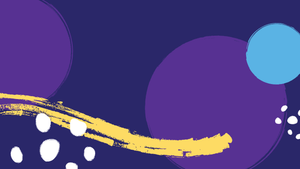 The Wise Mind Project
A community generated program where mindfulness meets education. Laura's part of a team of South Florida leaders bringing this program to students, parents, teachers and the community, partnering with Broward county and their  commitment to reimagine middle schools. Our focus is providing simple, easy to use tools and trainings that help our community dwell in the gift of the present moment, accessing the space where wisdom can create a school and home climate of resilience, peace, focus, cooperation, understanding, and clarity. Watch for our year long partnership with Becon-TV beginning February 2021. www.wisemindproject.org
Heal the Planet/ Spread Love:
I am honored to support and have the support of this organization, whose founder, Ken Fisher, is a Sunrise Brother. You will find them featured as a partner in my newest book, No Matter What I Love You. I whole heartedly align with their vision and mission… to educate and empower the next generation of children and adults about the power of our daily choices and the huge impact these choices have on the health and wellbeing of both ourselves, and our planet. They create innovative education, partnerships, and community programming aimed at inspiring a generation of leaders empowered to Heal the Planet. Please visit them at www.healtheplanet.com 
Global Love Day
Did you know May 1st is Global Love Day, celebrated globally, with over 700 proclamations honoring the day started in 2004 by the www.TheLoveFoundation.com. We've opted to have May 1, 2021 be the official release date of No Matter What I Love You to partner with the vision of harnessing the power of limitless and unconditional love into he world. 
Join people around the world in celebrating and expanding LOVE. This is the message The Love Foundation continues to share around the world… 
We are one humanity on this planet.
All life is interconnected and interdependent.
All share in the Universal bond of love.
Love begins with self-acceptance and forgiveness.
With respect and compassion we embrace diversity.
Together we make a difference through love.
Singer/Songwriter
You may not  know that I moved to Nashville for 5 years to write music, and actually recorded a few songs a bit before that. In 2012, I watched a short video going into the New Year that basically said, "Is there something in your heart, that standing out 10 years from now, you would regret if you didn't give it a chance." With tears streaming down my face I knew it was music, so I packed my bags and moved to Music City. It was a beautiful experience and while I definitely didn't think I moved there to write children's music — again, it seems the Universe/God had different plans! I returned to South Florida with twenty short kid's country tunes that compliment the pages in I Love You More. They aren't available in the world yet, but in the right time…they are amazing! Co-written by the Grammy Award winning, uber-talented Aaron Raitiere, I love singing Silly Giraffe and Let's Go for a Walk during my presentations with little ones. My BIG DREAM GOAL — to have these songs released and turned into books that become a part of Dolly's Imagination Library! Stay tuned….
The Children's Alopecia Project
The Woytovich Family started CAP when their daughter Maddie (then 5) was diagnosed with alopecia.  They couldn't find a support group specifically for kids with alopecia. They were interviewed about this in the local newspaper and based on the overwhelming response, and with the help of family and friends, started the Children's Alopecia Project. Now there are dozens of support groups world wide, as well as AWESOME nationwide camps, where every child with Alopecia attends for free. 
They change the emphasis from growing hair to growing confidence, building self-esteem, providing support and raising awareness. I love this program and have been blessed to serve as a mentor at camps and events. Reach them at www.ChildrensAlopeciaProject.org 
** I love visiting schools where there's a child with Alopecia — it's a game changer for the child, as well as their classmates and teachers! Jeff from CAP also visits schools, with an Alopecia Awareness program. If you're a CAP family I donate a portion of my fee to CAP — reach out, I'd love to visit! 
I am a proud partner of ReadAloud.org and a big fan of reading to your children from the youngest of ages, even in utero for the countless benefits available. From their website… There is an easy way to improve your child's chances at school. It will entertain and delight them. It will strengthen the bond between you share. And it is virtually free. Sound too good to be true? Actually, it isn't. The magical method: taking time to read aloud to your child.
In an era of high-stakes testing and education reforms and revolutions, research has repeatedly proved that one simple parenting technique is among the most effective. Children who are read aloud to by parents get a head start in language and literacy skills and go to school better prepared. "Reading aloud to young children, particularly in an engaging manner, promotes emerging literacy and language development and supports the relationship between child and parent," concluded a 2008 review in the Archives of Disease in Childhood.
In other words, reading that bedtime story may not only entertain and soothe your child, it may also develop their vocabulary, improve their ability to learn to read, and - perhaps most important - foster a lifelong love of books and reading.
CoCreating Our Reality (CCOR) 
is a global online community. Over 10000 people, from over 140 countries have gathered to practice universal laws and principles, by participating in "The 100-Day Reality Challenge." CCOR was founded by myself, Sandy Grason and Lilou Mace, who co-created the concept and launched the website back in 2005. It was prior to the movie The Secret but its popularity surged after the movie was released and featured on Oprah. We were contacted by The Oprah Winfrey producers, who created a short video about our community, scheduled to run during one of The Secret shows. I could hear Oprah saying, "And just wait till you see what these women have co-created!" But, the tapings ran long and our segment was nixed--so close! We'll get there yet….
Sandy is a strategic communications specialist, former self-help guru and author of Journalution, the best book ever written on journaling - according to Louise Hay! She lives with her family in Boulder, Colorado. Sandy Grason
This project has become Lilou's, who has shepherded it, as well as grown her own global wisdom community. She is an internationally known and respected author and host, inspiring millions of people through her videos, books, workbooks and events. She interviews the biggest names in personal development and spiritual awareness, from Joe Dispenza, Sonia Choquette, Wayne Dyer,  John Demartini, Marianne Williamson, and MORE! Tune in to her Lilou Mace Tv here Lilou Mace