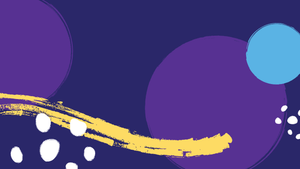 STARS - RISE LAURA DUKSTA BOOKS
STARS - RISE LAURA DUKSTA BOOKS
Hello STARS! 
Laura Duksta here -- author of  I Love You More and I'll Hug You More. I'm thrilled to be sharing my books and program  "YOU are a STAR...KEEP SHINING!" with YOU ALL! 

There are countless benefits to reading aloud with your children, so I AM a big fan of the RISE: READING IS SO FUN program and mission! Reading with your children from the youngest age might be the best way to champion for their future success in school and in life! By making it a part of your daily routine, and they are never too young (even in utero!!) you'll help spark a love for reading! 

I'll be presenting at all three locations and if parents, caregivers or teachers would like to order books, you can do so using this order page.  I sign a special message with your child/children's name/s in the books. Please know my books will also be available for the children to borrow from the RISE libraries! 

By putting WEYMOUTH, RANDOLPH, or QUINCY into the discount code box - it will eliminate the shipping. I'm discounting these a bit from the prices on my website - so please use this page when ordering!

If you order from a laptop or desktop - you should get a box that asks who you'd like the books signed for. If you use your phone you may not see that - so please email me at laura@lauraduksta.com -- for example email with

My Name: Lynn Brown
Location: WEYMOUTH
2 books:  
LOVE - for Stephen
HUGS -  for Lucy and Leo 
If I have a question I will email you! 

Available are:
I Love You More, Large hardcover with a jacket for $18
I Love You More and I'll Hug You More 8x8 padded board books for $10 each
Te Quiero Mas 4x6 board book  for $8  (though that one I will need to ship to the school mid October) 

You can place orders through September 24th and they will be dropped at your respective schools by Monday September 26th. 
 
Thank YOU!! Keep Reading and Keep Shining! 
Laura Duksta

PS...by signing up for my newsletter you will receive a free download of You Are a Gift to the World/The World is a Gift to You that you can use on your phone/laptop or computer! 
Sorry, there are no products in this collection.