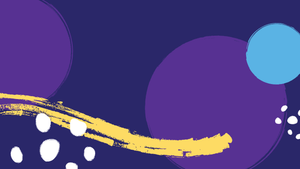 Hello KIDS STUFF Families and Educators! 
Laura Duksta here, Ambassador of Love, and New York Times bestselling children's author. I'm super looking forward to my visit on November 15th. My books I Love You More and I'll Hug You More have become favorites in hearts, homes and classrooms around the world!
This page is set up for you to purchase signed copies of my books using your credit card, apple pay or pay pal. 
Pre-Order TODAY to be sure your child receives their books day of visit!
I Love You More (hard cover/jacketed)   $20 
I'll Hug You More  (hard cover/jacketed)  $20 
Te Quiero Mas (4x6 Spanish board book) $10
Order at the bottom of the page...

Please use the discount code KIDSSTUFF when ordering and it will delete the shipping charges. Books can be purchased through the end of day Friday 11/17. Books ordered after 11/15 will be delivered before the end of November.  
When ordering there will be a "notes section"
Include your child's full name, teachers name and grade
The name/s that you'd like the book/s signed for 
LOVE .... Name/s
HUGS... Name/s
TQM... Name/s

Ordering on a laptop seems to work best, if you order through your phone there may not be a notes section -- in that case please send an email to Laura@LauraDuksta.com  THANK YOU!! You'll receive an email from us if we have a question.
Part of my mission is to make the world a brighter place - so we're encouraging the students and staff to wear YELLOW shirts on November 15th so they shine like the sun and the stars they are! After my visit, ask your children to share the "I AM a Genius!" and "I AM a STAR...Keep Shining!" cheers! 

Thank YOU and...
Keep Shining! 
Laura Duksta

P.S. Sign up for my newsletter and you'll receive a free download of my book You Are a Gift to the World/The World is a Gift to You. It's temporarily out of print, so I've made it available as an pdf ebook. You'll also be kept up to date on my new book, No Matter What, You Are Loved - that will be available in 2024.